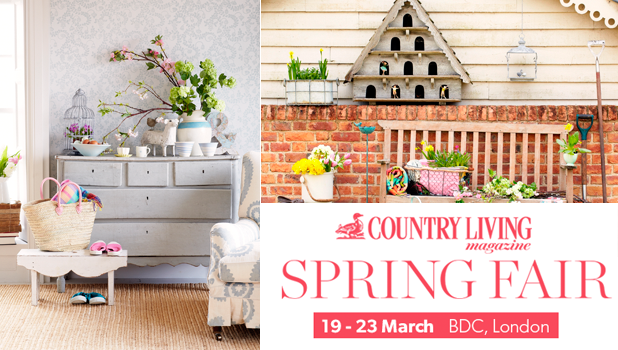 Country Living Spring Fair 2014
Hello and welcome to our Journal. Here at Laurie and Jules we just wanted to tell you how proud we all are to have had our products selected for both the Show Guide and Banner and Poster Campaign for Country Living Spring Fair in March. Check out the delightful vintage watering can, wooden crate and gorgeous lambs wool throws, on sale on our new website.
We have also just been included in the Christmas Campaign and we look forward to seeing our products on the billboards again. Our love of vintage items and unique selection of products has lead to our inclusion in many of Country Living's advertising, this along with our success at the Country Living events, makes it a great place to showcase our goods.