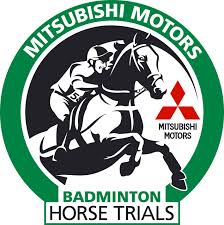 Badminton Horse Trials
Location: Rural Crafts Pavilion (outside edge of the marquee parallel to The Food Walk) Badminton, Gloucestershire GL9 1DF
Start date: 04/05/2022
End date: 08/05/2022
Event link: https://www.badminton-horse.co.uk/dates/
Badminton Horse Trials welcomes over 180,000 visitors, making it one of the top ten sporting occasions of the year. Many come back year after year to experience the festival like feeling of this world class event; top sport, fabulous shopping and an amazing family day out within the historic parkland of the fabulous Badminton estate.
We are very much looking forward to exhibiting at this amazing sporting event again, after an absence of the trials for the last 2 years.
We will be showcasing our fabulous new Spring Summer collection, which will include gorgeous jackets, dresses, skirts and blouses. We also have an extensive range of fedoras in wool with accompanying feather hat pins, along with sun hats to suit all weathers. In addition we will be exhibiting our leather parkas, cashmere knitwear and a beautiful collection of accessories and jewellery. A really fabulous opportunity to browse and try on our new ranges in comfort in the beautiful surroundings of the Badminton estate.
In the meantime do please explore our latest collection, from exclusively designed tailored women's blazers to luxurious leather quilted fur coats