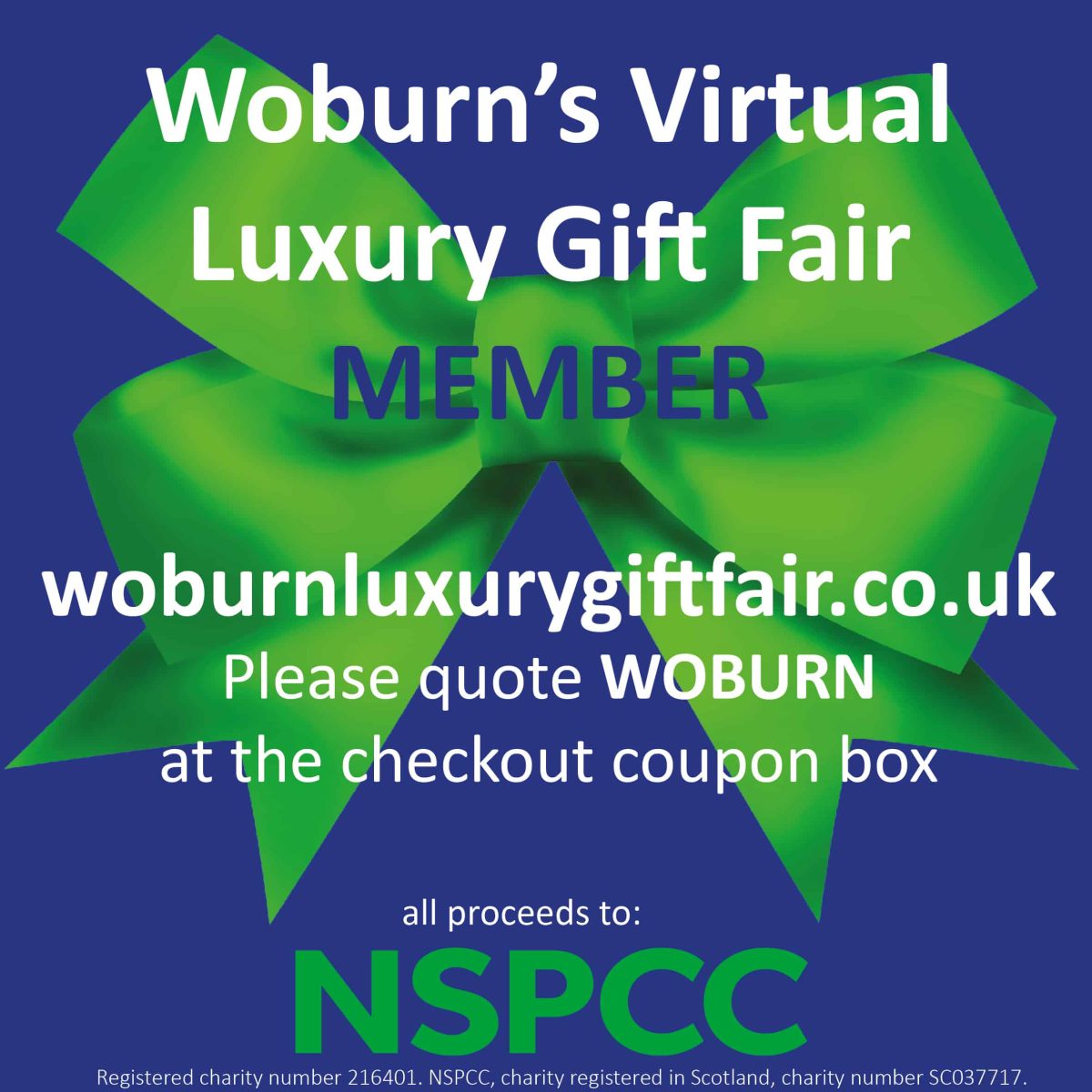 Woburn's Virtual Luxury Gift Fair
Location: Online
Start date: 16/09/2020
End date: 15/12/2020
Event link: https://www.woburnluxurygiftfair.co.uk/clothing
Woburn's Virtual Luxury Gift Fair.
In light of this year's circumstances, the
Woburn Luxury Gift Fair
has created a new and wonderful online shopping experience.
Normally held in the Sculpture Gallery at Woburn Abbey and hosted by the Duchess of Bedfordshire. This wonderful annual event in aid of
NSPCC
is always a delight. Therefore an absolute  must in your social calendar.
This year is equally exciting, in that is that it is not just two days. It is now for a much more extended period. The virtual event will run from mid September to mid December, enabling you to shop online at your leisure. Furthermore you can visit and revisit the Fair as many times as you like to shop.
Additionally all the participating retailers will donate 10% of your purchases/orders to the NSPCC during the time of the Fair.
It is equally important that you enter WOBURN at the checkout. Coupled with your purchase it will ensure the 10% donation goes to the NSPCC.
It is a pleasure to welcome you to our virtual Woburn Luxury Gift Fair this year. Which is designed to raise much needed support for the NSPCC to survive through this worrying pandemic. Furthermore it is a fabulous opportunity to also support small, bespoke retail businesses like ours.
A very committed group of Ladies have organised Woburn's Luxury Gift Fair for over 5 years. They are now more than ever , determined to continue to promote the event.
The NSPCC needs the stallholders and dedicated shoppers to spread the word countrywide. We will endeavour to raise as much as is possible during the period of the Fair.
The committee wholeheartedly supports the work of the NSPCC's Childline service. The UK's free 24-hour helpline for children and young people. It offers access to confidential assistance when they most need it. Ensuring they have someone to turn to when they are in distress or danger.
With your help, together, we can help Childline continue to help those young people find their voice.