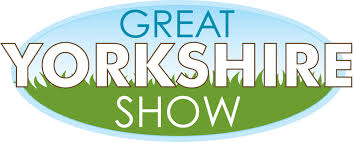 Great Yorkshire Show
Location: Stand 130 Great Yorkshire Showground, Harrogate, HG2 8NZ
Start date: 12/07/2022
End date: 15/07/2022
Event link: http://greatyorkshireshow.co.uk/
We are excited to announce that we will be at the Great Yorkshire Show again this year and it will now be a four-day event for 2022.
We will be showcasing our fabulous Summer collection, which will include gorgeous jackets, dresses, skirts and blouses. We also have an extensive range of fedoras in wool with accompanying feather hat pins, along with sun hats to suit all weathers. In addition we will be exhibiting our leather parkas, cashmere knitwear and a beautiful collection of accessories and jewellery. A really fabulous opportunity to browse and try on our new ranges in comfort whilst spending a wonderful day out.
The show will run from Tuesday 12th to Friday 15th July 2022 and attendance will be limited each day to make sure everyone has a relaxed and enjoyable experience. Membership numbers will also be capped.
Entrance will only be by tickets will be sold in advance.
We can't wait to see you at the 163rd Great Yorkshire Show in 2022.